There were some giants sailing the high seas, but these ships and yachts are on a level unto themselves! Here are the largest ships and yachts, organized by type, ever built:
Largest Cruise Ship – Oasis-Class – 1,181ft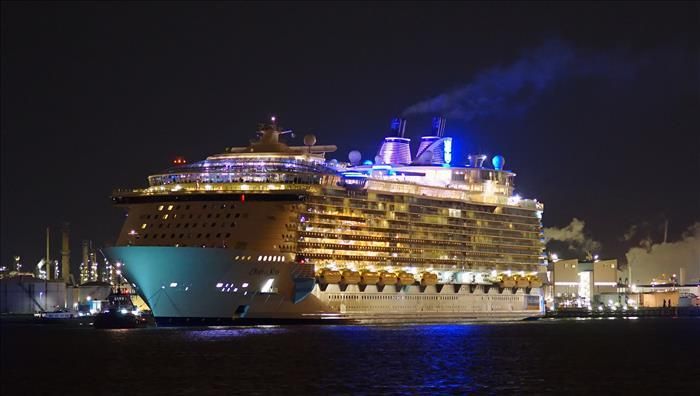 This title is shared by the three Oasis-class ships operated by the Royal Caribbean line. Oasis of the Seas was the first of the three ships to be built. The Oasis-class cruise ships can carry in excess of 5,400 passengers, attended to by nearly 2,400 crew members.


Largest Ocean Liner – Queen Mary 2 – 1,132ft  
Setting sail for the first time in January 2004, the Queen Mary 2 was the first ocean liner built for the Cunard Line since 1969. Able to carry over 2,600 passengers, she travels between Southampton and New York for the biggest part of the year, however she is also used for cruises.


Largest Oil Tanker – Seawise Giant – 1,504ft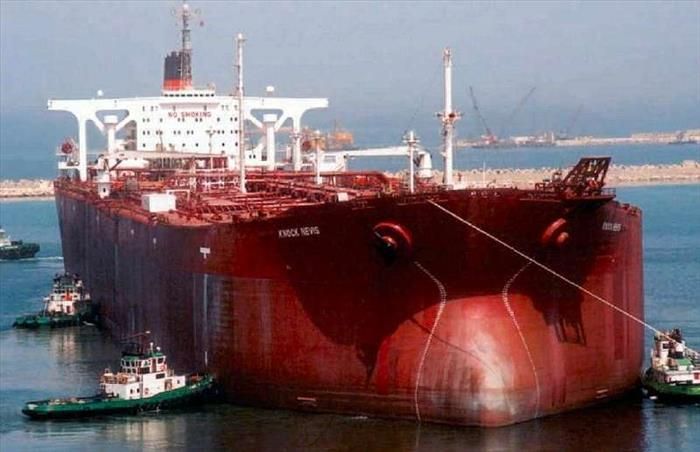 The Seawise Giant was the largest oil tanker ever built and the largest ship in history. During its active service life, it was known by many different names, such as Jahre Viking and Knock Nevis. It was sunk during the Iran-Iraq War and then re-floated in 1991.


Largest Motor Yacht – Azzam – 590ft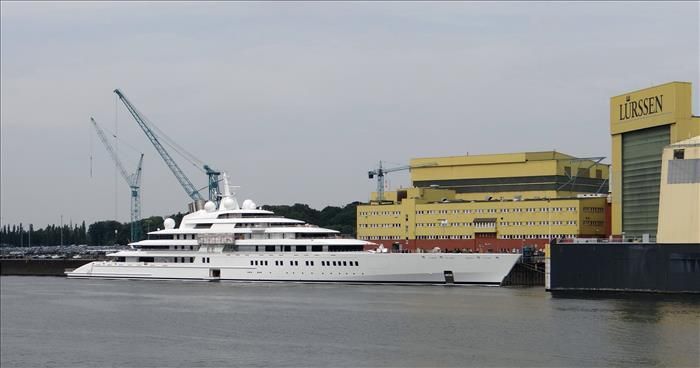 The Azzam was commissioned by the President of the United Arab Emirates, Khalifa bin Zayed Al Nahyan, and launched in 2013. She is believed to have cost around $600 million and houses a submarine, as well as a missile defence system.


Largest Sailing Yacht – A – 468ft

Sailing Yacht A is currently being built in Germany for Russian billionaire Andrei Melnichenko. She features 300-foot-high masts, a unique underwater observation pod and is the largest sailing yacht ever built.


Largest Crane Ship – Pioneering Spirit – 1,253ft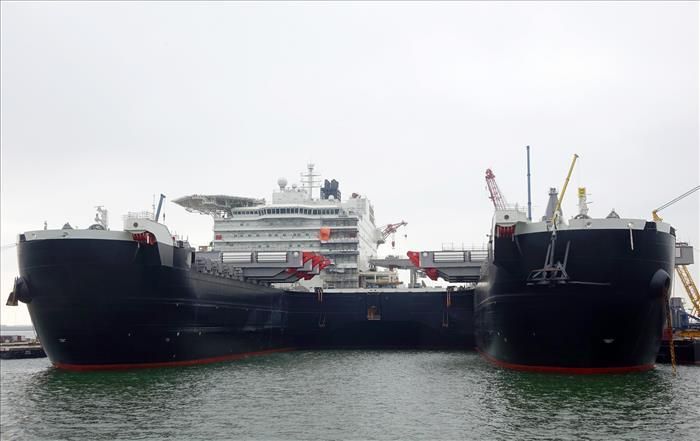 Pioneering Spirit was launched in 2013 and is used to install or decommission oil platforms, as well as pipe-laying. She is the widest and heaviest ship ever built, and is also the largest twin-hulled vessel.

Largest Bulk Carrier – Valemax-Class – 1,118-1,188ft 
There are 35 iron ore carriers that share the honor of being the largest bulk carrier ever built. They belong to the Valemax class of bulk carrier, and were initially built for the Vale S.A. mining company of Brazil in order to carry its wares to European and Asian ports.


Largest Naval Ship – USS Enterprise – 1,123ft


Although she is now out of service, the USS Enterprise aircraft carrier remains the largest naval ship ever built. She was deployed many times during her 50 years of active service between 1962 and 2012, including the Vietnam War as well as to enforce a no-fly zone during the Kosovo War in the 1990s.


Largest Sailing Ship – SS Great Eastern – 692ft  
Designed by Isambard Kingdom Brunel, one of the greatest engineers ever to live, the SS Great Eastern was launched in 1858 to ferry passengers between Great Britain and North America. She also laid the first lasting transatlantic telegraph cable in 1866. She was scrapped in 1889.


Largest Container Ship – MSC-Class – 1,297ft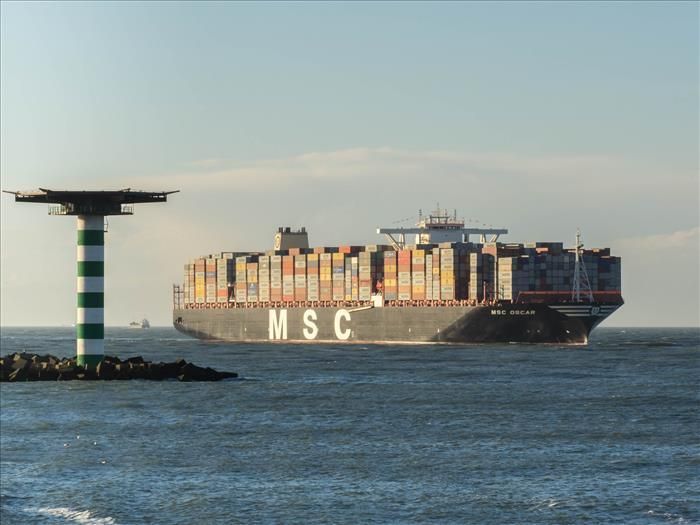 The size of a container ship is measured by how many 20-foot containers it can carry. There are currently three container ships in the world that are capable of carrying no less than 19,224 containers, and all are owned by Chinese shipping line MSC.